Five Keys to Successful Entry and Expansion into the Russian Market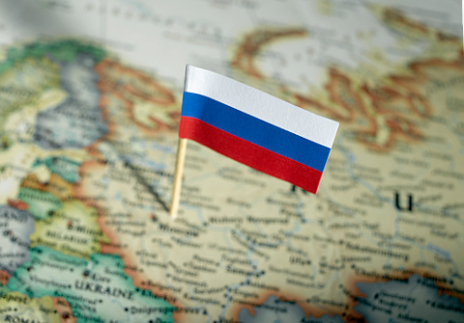 As a partner of choice for many global companies including the Eastern-based customers we collect the most critical components of successful expansion into the Russian market. Thanks to our experience and accumulated expertise of successful projects we are pleased to offer you our affordable and cost-effective software and services tailored to the specific needs of an Eastern company creating a competitive presence at the Russian market.
1. Comprehensive consulting and support on entering or expanding into the Russian market
Legal, tax and accounting consulting services
Consultancy and assistance in choosing accounting and management software
Preparation of specifications according to the customer needs
2. Flexible domestic business software execution which includes English interface and customizable according to your business requirements.
We offer our clients the 1C accounting and management software applications in Russia and across the CIS assuring compliance with the local legislation and standards of financial and tax accounting. Our software and services are designed to embrace the most critical business processes, from financial accounting and human resources management to warehouse and logistics operations.
We supply:
financial software,
HR software,
construction software,
manufacturing software,
warehouse software,
logistics software,
ERP and
CRM solutions.


First BIT modifies the 1C software according to your business requirements and offers data integration into your corporate information system to create reports for a parent company and manage your Russian business.
We are fully aware of your most precious assets and your crucial business requirements and customize our software and services to cater to your specific needs.
3. Business-to-business application integration with your partners, clients and suppliers
First BIT company offers a variety of b2b integration services to assist companies in achieving the total integration of their software and IT procedures into the Russian business environment.
Our enterprise data integration services will guarantee you the benefit of a smooth and secure data exchange between all business applications across the firm including subsidiaries, branches and affiliates beyond the boundaries of your company. Furthermore, our firm supports enterprise data integration of software into universal business IT landscape.
Our software company also provides consultancy as well as training and maintenance services on all facets of IT integration.
Being one of the top Russian IT outsourcing companies and a market leader with regard to IT consultancy, First BIT Company maintains an impressive track record in offering efficient application to application integration between the company's business software and other internationally recognized foreign software applications. Below are the most usual cases which require services for enterprise application integration:
Integration of your software applications with the information systems of your clients, suppliers and partners
Incorporation of the applications employed in local offices and subsidiaries with headquarters systems
Development of the corporate reporting package
Account transformation from RAS to IFRS
Replacing legacy accounting systems with the 1C accounting software applications
Data import/export
4. After-sales services
Our company provides a full range of after-sales services such as software implementation, integration of the software applications, maintenance, updating and support aiming to expand your presence at the Russian market and streamline your business operation.
Maintenance and support services
Authorized 1C user training at your workplace or ours
Continuous help-desk support and consultancy services
Development of the business reporting package

5. Reliable and experienced IT-partner
The First BIT is one of the leading IT system integration firms and service provider in Russia. It specializes in management and accounting software, services for international established and new Russian corporations. Our company has successfully completed projects of software implementation and integration for several companies worldwide.
One of the leading IT integration companies, we are a partner of choice for several Eastern companies that are headquartered in Japan, China and others. Our clients include market leaders like Mitsui, Kyocera, TP-Link Russia and many others.
We are pleased to offer our clients:
Our proven expertise, procedures and best practices to bring projects to success;
User interface and report translations into the required language;
English-speaking project team;
Contact us right now for an expert consultation and discover how your company can leverage on our services and expertise.