About "1C" Company and 1C:Enterprise Platform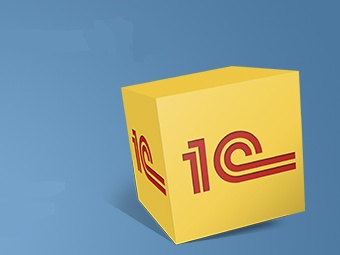 Founded in 1991 1C Company specializes in development, distribution, publishing and support of mass-market software. The company is widely known in Russia and CIS as a developer of 1C:Enterprise — an integrated platform and a series of enterprising software solutions for everyday enterprise activities: various business tasks of economic and management activity, such as resource planning, finance management, accounting, HR management, logistics, CRM, SCM, MRP, MRP, etc.
There is a great number of business applications developed on 1C:Enterprise platform. More than 400 solutions for vertical markets have been developed by 1C partners worldwide: for armed forces, transportation, public health, educational institutions, agriculture, public catering, insurance, non-profit organizations, manufacturing, tourism, service industry and many others.
One million and a half (1 500 000) companies already use 1C business software solutions.
1C:Franchising network is the widest partnership network in CIS: 5300 partners in 570 cities.
According to CNews Analytics — 1C is third in 2015 rating results of "Largest IT developers in Russia", and 8th in "Russia's largest IT companies".
1C focuses on three mainstream business directions:
Business software
Highly scalable, flexible and powerful business software developed on the platform 1C:Enterprise 8 for automation of everyday routine operations, real-time accounting and providing timely and convenient information for taking business decisions at various management levels. Its business intelligence is used at small, medium companies and business-units of large enterprises in various spheres and branches: manufacturing and trade, service and financial companies, budget organizations, etc.
Educational and multimedia software
1C has a strong line of successful products in educational and multimedia software market. 1C entertainment software is appreciated in the USA, the UK, France, Germany, Spain, Italy, Poland and other countries.


Distribution
1C is the official distributor of such world-famous vendors as Microsoft, Novell, Borland, Symantec, ABBYY, Kaspersky Lab, ProMT, Eset Software and over 100 other software vendors. 1C offers more than 10 000 applications for office and home use.
Functionality of 1C:Enterprise 8 — an integrated platform
1C:Enterprise 8 system consists of two parts: an integrated framework (1C:Enterprise 8 platform) and an application software developed in the framework.
The platform and an application software together make up a business application that end-users usually interact with. The platform itself is not software for end-users, thought it's always supplied as part of any business application.
Functionality of 1C:Enterprise 8:
an advanced, business-oriented and user-friendly GUI
business processes management mechanisms
enhanced integration capabilities
XML-based data exchange
embedded programming language
reporting engine
administration tools and more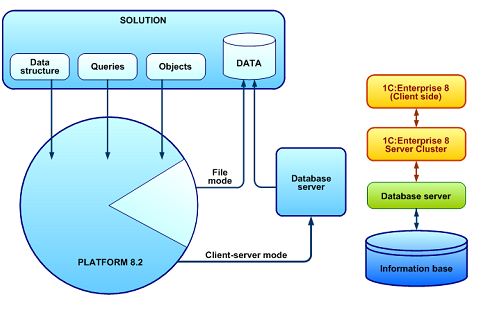 Key benefits of 1C:Enterprise platform:
Rapid application development
Open code
Multilanguage support
Cross-platform
Stability
Web-client and thin client technologies
Centralized interface control
Localization support
Powerful integration capabilities


There are over 30 business applications to streamline processes in such fields as:
accounting
sales and logistics
payroll calculation and HR management
manufacturing and financial planning
accounting and reporting for private entrepreneurs
public sector accounting
accounting in non-profit and other organizations


Want to learn more about 1C:Enterprise 8?
Do not hesitate to contact us.