1С:ERP Enterprise Management 2
First BIT – the largest integrator of ERP-based projects
| | | |
| --- | --- | --- |
| | "1C:ERP Enterprise Management 2" (1C:ERP 2) is an innovative solution for building complex information management systems for multi-industry enterprises, as well as for technically complex production, according to the best world practices for automation of large and middle-sized businesses. | |
1С:ERP functional features
Seven advantages of 1C:ERP 2
| | | | | | | |
| --- | --- | --- | --- | --- | --- | --- |
| Flexibility and productivity of the platform, the ability to manage it from mobile devices, using cloud technologies | | Manageable forms as innovative mechanism for creation of target reports and analytics | | Innovative functionality for managing production, processes, assets and resources of an enterprise | | The full range of capabilities of modern ERP-systems and all the advantages of 1C: Enterprise 8.3. platform |
| | | | | | | |
| --- | --- | --- | --- | --- | --- | --- |
| | Enhanced functionality in the following blocks: finances, KPI, supply management, HR | | Variety of specialized solutions enhancing the capabilities of the system on a single platform: PDM, MES, EAM, PMO, ITIL, CRM, MDM, WMS, TMS,BSC, ECM, CPM etc. | | Ideal conformance of the system to the needs of manufacturing enterprises, high economic effectiveness and easy scaling in case of the increase in production | |
Main menu and Start page

List of receipt of goods and services

Receipt of goods and services

Receipt of goods and services

Inventory items

Supplier settlement report

Generation of production orders by plan

Manufacturing products and performing works

Report: "Cost of output products"

Document: "Buyer's order"

Document: "Discounts (extra charges)"

Bank transfers

Linked documents

Employees

Report: "Balance turnover statement"

Report: "The gross profit of the enterprise"

Trial balance (IntA)
Specialists of "First BIT" company have a unique experience of automation of large enterprises, more than 650 implemented ERP-projects.
Customers choose us for the implementation of ERP-projects

The quality of the implementation of projects from the First BIT is confirmed by the top positions in the 1C ratings including "1C:ERP Center"
Integration 1C:ERP Management Enterprise 2 and the popular BIT.FINANCE system
Free expert assessment for understanding whether your enterprise is suitable for ERP Enterprise Management 2
Management and financial consulting: audit of business processes implementation of the system of budgeting, management accounting, KPI system
Service support for ITIL and SLA standards and optimization of corporate information systems performance




Need an expert's consultation or an on-site/remote demonstration of 1C:ERP 2?

Fill in your contact information, and our specialist will contact you
Testimonials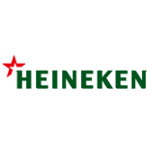 ''Just in a half a year, we've got the first results. The processes, that used to take up to several weeks, take several hours now. I can absolutely say that the project lives up to HEINEKEN Company's expectations, and the investments were the right thing to do''.
Alexander Kondrashev,
Project Manager, HEINEKEN Russia

"In the course of the project there has been shown high professionally in solving methodological, IT and management tasks of our Group of companies."
A. Ryumin,
Deputy Financial Director, "RKS Development"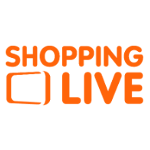 "Implementation of BIT.FINANCE.IFRS has allowed us to improve accuracy and transparency of financial reports and operations, release the employees of the financial department from manual work. All the necessary functionality was implemented with the minimum amount of modifications, which decreases the costs of owing and maintening the product."
V. Burmistrov,
Head of Business-Processes Control Group, Shopping Live