1C:Docflow ver. 8
Electronic docflow and project management
"1C:Docflow ver. 8" will help to organize storage and collaboration with documents and files, and also automate business processes and project activities. The product is developed on a new platform "1C:Enterprise ver. 8.3" and allows you to work through a web browser and mobile application.
Key Benefits of Docflow ver. 8
A system that is often updated, with a constantly increasing speed
Operational reflected in the program of changes in laws and standards
Open configuration
Interface flexibility
Adaptability without any modifications
Data exchange and synchronization with other typical configurations 1C
Work through a web client and mobile application
Main features
Accounting of documents according to Russian standards
Movement of documents along configured routes
Collaboration on documents and files
Control and planning of project activities
Mobile application "Corporate document flow"
Documents and files
Docflow with correspondents
Modern business processes methodology
Corporate file storage
A turnkey solution for the rapid introduction of electronic document management system
Process Automation
Document Processing Automation with process templates
Tools for teamwork by tasks
Visual and performing statistical control subjects
Ready-made solution for business process automation companies
Project management
Labor performers planning calendar
Work of performers by tasks
Alternative to specialized products
Integration
Seamless integration with 1C products in various ways
Options for using "1C:Docflow ver. 8" for the processing and storage of documents
Custom integration with external sources and applications
Need an expert's consultation or an on-site/remote demonstration of 1C:Docflow?
Fill in your contact information and our specialist will contact you

"We chose 1C:Enterprise 8 platform because we had already worked with its previous version, and it was very important for us that the product was widely used. While choosing a partner, we took into account his experience in implementation of similar projects for foreign companies. That is why we chose First BIT".
Mauro Roncoroni,
coordinator of IT-projects in Artsana S.p.A. in Eastern Europe and in the West
Testimonials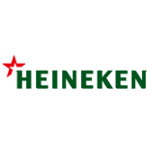 ''Just in a half a year, we've got the first results. The processes, that used to take up to several weeks, take several hours now. I can absolutely say that the project lives up to HEINEKEN Company's expectations, and the investments were the right thing to do''.
Alexander Kondrashev,
Project Manager, HEINEKEN Russia

"In the course of the project there has been shown high professionally in solving methodological, IT and management tasks of our Group of companies."
A. Ryumin,
Deputy Financial Director, "RKS Development"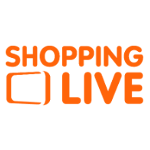 "Implementation of BIT.FINANCE.IFRS has allowed us to improve accuracy and transparency of financial reports and operations, release the employees of the financial department from manual work. All the necessary functionality was implemented with the minimum amount of modifications, which decreases the costs of owing and maintening the product."
V. Burmistrov,
Head of Business-Processes Control Group, Shopping Live