Business automation according to the Russian market's demands
Consulting support of companies entering the Russian market
To get free consultation, please fill in your contact information. Our specialist will call you back
International Department of First BIT Company is a partner to a lot of foreign companies, who have expanded their business to the Russian market. We are glad to offer you affordable and effective software solutions based on "1C: Enterprise 8" and QlikView, and also IT-services, adapted to the specifics of foreign companies' functioning in the territory of the Russian Federation and the CIS countries.
Consulting support of your company in entering the Russian market
Legal, tax and accounting consultations. Setting up accounting processes. Practical recommendations.
Consultations and providing help with choosing software for accounting and management.
Compilation of technical requirements for your company's IT-support.
Automation of your company's activities on the basis of multilingual IT-solutions
Implementation of IT-systems based on "1C:Enterprise 8" platform has been one of the main specializations of our company for more than 18 years.
Our solutions are easily adjusted to your business needs, they comply with the latest changes in the Russian legislation, are designed according to financial and tax accounting standards and have a customizable multilingual interface (with Russian and English languages).
The range of our software and services covers all the main outlines of accounting and key management processes — from financial accounting and HR management to warehouse and logistics operations:
financial accounting according to Russian, international and corporate standards;
HR management, personnel accounting, salary calculation;
management and accounting in construction companies;
warehouse accounting and logistics;
ERP and CRM software.
Information integration with your partners, clients and suppliers
Our company will help you to perform integration of your information systems with e-commerce applications, external systems of your suppliers, clients and partners and with the data resources of the "third-party" firms.
We will also help you to create an integrated information environment inside your company, set up electronic data exchange between different structures, departments and separate units.
Here are the most common cases when a system integration is needed:
integration of your IT-system with the external systems of your clients, business-partners and suppliers;
data exchange between IT-systems used in affiliated structures and in the head organization;
development of accounting system based on data from different sources;
transformation of financial accounting from RAS to IFRS;
data transfer while replacing one IT-system to another.
Being one of the leaders of system integration on the Russian market, our company has a great experience in integrating systems based on "1C:Enterprise 8" with third-party systems.

IT support of your company
We offer our clients full after-sale maintenance of the implemented solutions:
timely software updates;
prompt detection and correction of disorders and failures;
providing user consultations and trainings by certified specialists.
First BIT — your reliable IT-partner
Our company has a long-term experience of successful project activities and has always been able to cooperate with foreign clients on a level conforming to the modern international standards.
Among the companies, that have already chosen us, are such world leaders as Mitsui, Kyocera, TP-Link Russia, ARTSANA, RUSAL (Alscon) and Tommy Hilfiger.
Consult our specialists
Please fill in your contact information, and our specialist will contact you


QlikView reporting for foreign companies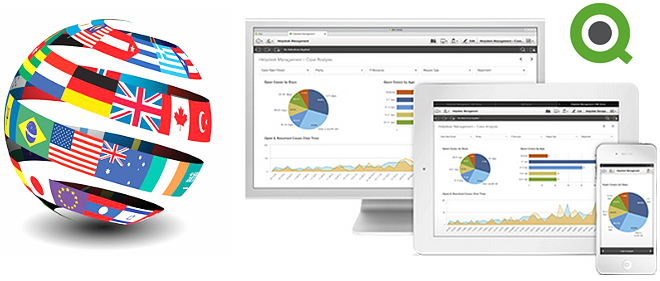 Foreign companies' tasks achieved with the help of QlikView:
data consolidation across the whole company, integration with your clients and suppliers;
multilanguage;
certified connectors: SAP, Salesforce, 1C etc.;
prompt addition of new data sources;
formation of financial, regulated, management accounting;
possibility of structural, hierarchical description of objects, resources;
possibility to conduct analysis and form reports using the most complicated filters and groupings.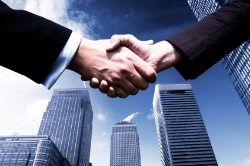 "During 2 years of coopertation, First BIT Company has proved to be a reliable partner and a professional team. We thank First BIT Company for its efficiency and high-quality fulfillment of tasks".
Uchikura Masakazu,
CEO of Kyocera Document Solution Russia
Testimonials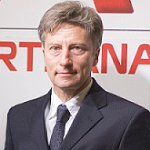 "We chose 1C:Enterprise 8 platform because we had already worked with its previous version, and it was very important for us that the product was widely used. While choosing a partner, we took into account his experience in implementation of similar projects for foreign companies. That is why we chose First BIT".
Mauro Roncoroni,
coordinator of IT-projects in Artsana S.p.A. in Eastern Europe and in the West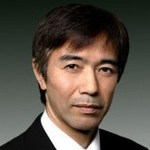 "During 2 years of coopertation, First BIT Company has proved to be a reliable partner and a professional team. We thank First BIT Company for its efficiency and high-quality fulfillment of tasks".
Uchikura Masakazu,
CEO of Kyocera Document Solution Russia