Atlassian professional services
The right tools for the job at hand

WE ARE DESIGNERS, DEVELOPERS, TESTERS, BUSINESS ANALYSTS, PROJECT MANAGERS, CONSULTANTS; PARTNERS.




Chances are that we have experienced the same pain points that your organization is currently facing and can assist with the approach, training, and roll-out of the right tools to accomplish any job.

We are proud to be an Atlassian Solution Partner and assist companies with solving their business problems using the Atlassian Suite of Tools.

Start the conversation today and find out how we can help.



We have used the products below with great success on our own projects over the years and can't wait to share in your success
| | | | | |
| --- | --- | --- | --- | --- |
| | | | | |
| Plan, track, and release world-class software with the #1 software development tool used by agile teams. | | Spend less time hunting things down and more time getting things done. Organize your work, create documents, and discuss everything in one place. | | Collaborate on code with inline comments and pull requests. Manage and share your Git repositories to build and ship software, as a team. |
| | | | | |
| | | | | |
| Harness the full power of Git and Mercurial in a beautifully simple application. | | Built for DevOps. By linking Jira Service Desk with Jira Software, IT and developer teams can collaborate on one platform to fix incidents faster and push changes with confidence. | | Search, monitor, and track across SVN, Git, and Perforce repositories. |
| | | | | |
| | | | | |
| The single sign-on and identity management tool that's easy to use, administer, and integrate. | | Continuous delivery, from code to deployment. Tie automated builds, tests, and releases together in a single workflow. | | Stay connected with group chat rooms, video chats, and more. |
Testimonials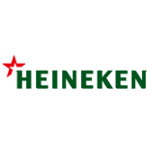 ''Just in a half a year, we've got the first results. The processes, that used to take up to several weeks, take several hours now. I can absolutely say that the project lives up to HEINEKEN Company's expectations, and the investments were the right thing to do''.
Alexander Kondrashev,
Project Manager, HEINEKEN Russia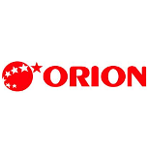 "It was necessary to implement the unified accounting information system, which would meet all our requirements. First Bit was chosen to achieve this goal, because they offered the best project conditions. BIT.FINANCE was offered as new information system, because it provides the best performance for all our relevant tasks".
Nam Cheol Hee,
finance director, LLC "Orion International Euro"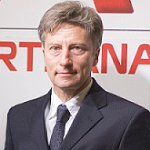 "We chose 1C:Enterprise 8 platform because we had already worked with its previous version, and it was very important for us that the product was widely used. While choosing a partner, we took into account his experience in implementation of similar projects for foreign companies. That is why we chose First Bit".
Mauro Roncoroni,
coordinator of IT-projects in Artsana S.p.A. in Eastern Europe and in the West