Successful launch on the Russian market of the doTerra company was provided by the specialists of the First Bit
31 October 2018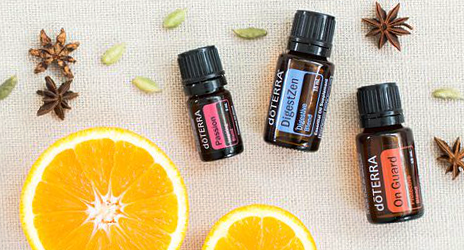 The specialists of the First BIT company have successfully completed a project and have established all business processes of doTERRA in Russia.
Founded in 2008, doTERRA was built on the mission of sharing therapeutic-grade essential oils with the world. Having seen for themselves the incredible benefits that can be had from using these precious resources, a group of health-care and business professionals set out to make this mission a reality. They formed a company and named it doTERRA, a Latin derivative meaning "Gift of the Earth."
In 2017, due to the increasing demand for doTERRA products among Russian consumers, the management of the company decided to open a representative office in Russia.
The company needed to launch a trading business in accordance with Russian law and ensure the smooth functioning of IT resources.
As the chosen partner for opening a business and launching all the necessary business systems, doTERRA chose the International Department of the First BIT company.
The decision on the choice of partners was not accidental. The consultants of International Department proved to be on the market as professionals in the field of supporting the entry of foreign business into the Russian market.
The project was implemented just in nine months and consisted of six stages:
Creation of the infrastructure base for the further deployment of the software necessary for the launch of the doTERRA business in Russia.
Automation of operational accounting.
Integration of "1C:Trade Management" with the accounting system of the head office.
Bringing processes in accordance with 54-FL.
Integration with warehouse and transport logistics systems.
Automation of regulated accounting.


As a result, doTERRA received a ready infrastructure for the work of a representative office in Russia. All necessary accounting systems were implemented, and regulatory procedures were carried out to comply with Russian legislation like 152-FL and 54-FL.
The implemented systems were integrated with the software used in the head office, which ensured uninterrupted exchange between databases.