Our specialists realized integration project between 1C and SAP in the international oil and gas company Halliburton
16 July 2018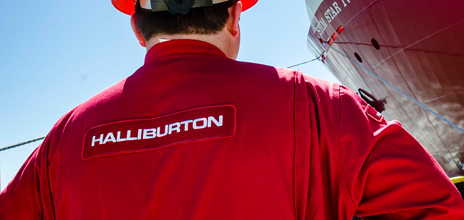 The project office "Sportivnaya" of the First BIT company became a contractor for the project in Halliburton, which provides services in the oil and gas industry. During the project, First BIT specialists have carried out the integration of 1C:Accounting with SAP ERP.
Up to project, Halliburton used the SAP ERP system, which is implemented in all international branches of the company.
The functionality allowed to fulfill all tasks related to IFRS, but for the reporting by Russian standards (RAS), the specialists worked in "1C:Accounting" ver. 1.6 and sometimes used Excel. That method did not allow Halliburton to verify data between US GAAP and RAS.
Employees had to perform calculations and create primary documentation in Excel spreadsheets. It takes a lot of labor and time and resources did not match the overall high level of automation of processes in the company.
Halliburton needed the design and implementation of a solution to automate RAS reporting that would integrate with the companies main accounting system, SAP ERP.
Consultants of the "First Bit" proposed the using of "1C:Enterprise Accounting 8" with the subsequent integration with the SAP ERP system.
In the project flow, a team of our specialists implemented the automation of the following systems:
Profits tax, VAT, fixed asset accounting, transaction control, accounting for expats;
Mutual settlements with counterparties;
Accounting for IFRS (accounting and tax accounting in the US GAAP accounts plan, accounting of revenue, distribution costs);
Reconciliation of IFRS and Russian Accounting Standards.


During the project, there was upgrade of "1C:Accounting for Enterprise 8" ver. 2.0 to "1C:Accounting for Enterprise" ver. 3.0.
As a result of the project First BIT have been automated key areas of accounting, as well as optimized cost allocation methods.
This allowed Halliburton to get three important goals of the project:
Increase the transparency and accuracy of accounting,
Reduce the number of random errors in the data,
Simplify the work of users on the preparation of primary documentation.


In addition, Halliburton employees received more tools for analysis of the company.


Learn more