First BIT has organized parallel accounting for a provider of telecommunication and cloud services
03 April 2017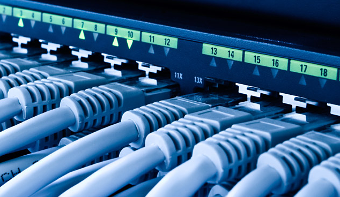 To maintain accounting records according to RAS (Russian Accounting Standards) and IFRS, "Svyaz VSD" Company had been using 2 different systems. This resulted in great labor costs and low transparency of accounting. As a result of the project, "BIT.FINANCE Management accounting" was implemented into the Company's infrastructure, which allowed to perform parallel accounting according to IFRS and to optimize the preparation of accounting records.
"Svyaz VSD" Company, the representative of the Linx international telecommunication holding, had to perform accounting according to Russian and international standards in 2 different programs – in "1C:Enterprise" (RAS) and "Exact" (IFRS).
This took the Financial Department's employees a lot of time. Apart from that, the transparency of the accounting was low, and some obligatory procedures (like verification of the difference while calculating the deferred tax) were performed slowly.
Having analyzed the current situation, the employees of "Svyaz VSD" felt the need to organize parallel accounting and data translation between RAS and IFRS accounting reports. For this aim the Company consulted First BIT's International Department.
"For the realization of our tasks we cooperated with a new partner – First BIT Company that, compared with its competitors, had offered a more detailed plan for the realization of the project and optimal costs and budget" – comments Anastasia Ushakova, Accountant General of "Svyaz VSD".
The Specialists of First BIT's International Department studied the Client's needs and suggested the implementation of "BIT.FINANCE Management accounting" with its wide technical capabilities, including the translation of transactions from RAS to IFRS.
The results of the Project:
Implementation of "BIT.FINANCE.IFRS" system;
Organization of parallel accounting;
Optimization of work of Financial Department's employees;
Increase in the transparency of the accounting.

"We are grateful to First BIT for the completion of the Project and we are already making plans for the further development of the contract documentation database and the supply coordination system, which is principal evidence of the professionality of our partner – First BIT Company" – says Olga Sokolova, Financial Director of "Svyaz VSD".
You need the optimization of treasury, budgeting, management accounting, consolidation, contract and supply management?
Consult our professional team via: