First BIT has Optimized Personnel Accounting of a Leading Marketing Company
23 March 2017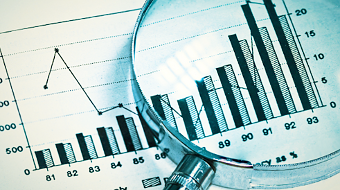 The rapid increase in the number of employees and the enhancement of the territorial distribution made it necessary for "GFK-Rus", an affiliate of a German «Gfk Group» research holding, to revise the strategy of the automation of HR-functions.
Before the project, the company used "1C: Salary and HR management 2.5" system for these aims, but at a certain moment its functionality turned out to be insufficient for the effective work of the Company's HR-department.
HR-personnel had to perform a lot of procedures manually, which resulted in errors caused by human factor and the decrease of the accuracy of personnel accounting.
To achieve its aims "GFK-Rus" consulted the experts of First BIT's International Department, who suggested migration to a new 3.0 version of the "1C: Salary and HR management " system already in use.
Altogether, the project took 3 months and was realized in several stages:
Transfer of reports, opening balance, reference books, adjusted modules etc.;
Revision of the concept of personnel accounting and its optimization;
Development of instructions on how to work with the new system and organization of user training for the personnel.

The system was integrated with Microsoft Navision and Oracle IMS, and for the employees of "GFK-Rus" there was developed a special training program on working with the software solution.
As the result of the project, 20 work places were automated and "GFK-Rus" managed to:
optimize and increase the efficiency of the functioning of HR department;
decrease the number of errors caused by human factor;
increase the protection of personal data;
increase the mobility and availability of personnel;
get the operative access to analytical data, necessary for making effective management decisions.