Our specialists have implemented the Qlik Sense system for the Papa Johns pizza chain
01 February 2019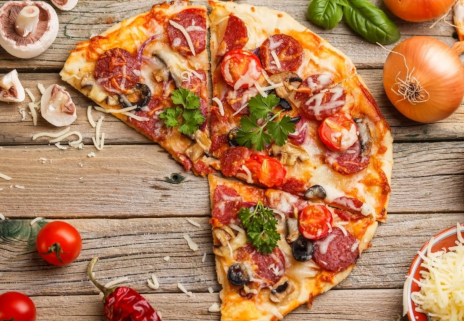 The specialists of the project office of the First Bit company have developed a business intelligence system for the Papa Johns restaurant chain on the Qlik Sense platform.
The American pizza chain unites more than 5,500 restaurants in 45 countries of the world. The management company in Russia is a master franchise in the territory of the Russian Federation and the CIS since 2003. The company has 114 own pizzerias and 79 partnerships.
Employees of "Papa Johns" work daily with a large amount of data in order to form for the management company in Russia and the head office in Europe reports on the activities of the company's restaurants and its franchise partners in Russia and the CIS.
The management of "Papa Johns" decided to switch from manual reports to a flexible business intelligence system. The choice was made in favor of the Qlik Sense BI system, which allowed:
quickly collect and link data from different sources in the same space;
eliminate the risk of errors in reports;
visualize the data obtained not only with the help of flexible tabular forms, but also in a clear, interactive graphical form;
analyze and find reasons for changes in business indicators;
monitor the performance of both the company and its franchise partners;
work with reporting through mobile devices;
send structured reports to the head office in Europe for use by other systems.
"Qlik Sense has become a convenient data visualization tool for us, and at the same time, the system has enabled business users to work not only with ready-made reports, but also create their own. In addition, with the help of Qlik Sense, we monitor the results of franchise partners in order to quickly help them in development, " said Denis Zhidkov, director of software development and project management of Papa Johns' management company. "Papa Johns plans to further develop the system and use it for its own and franchised restaurants in new markets."
The analytics users were the heads of the operational, marketing, financial department and the general director of the management company Papa Johns in Russia.