Federal Law No. 152 On Personal Data
Transfer of personal data to Russia without migration of the database
Please fill in your contact information. Our specialist will call you back
In spite of the fact that the federal law on personal data exists 10 years, not all companies which work with personal data began to observe it. Of course violation of this law threatens with penalties, an administrative, criminal responsibility and even suspension of activities for the instruction of Federal Service for Supervision in the Sphere of Telecom, Information Technologies and Mass Communications.

Our company offers services in the field of selection, completions, introductions and setting up the specialized software working according to FL-152.

We develop the systems of storage of personal data in Russia with the subsequent integration and synchronization with the external database which must used for works abroad.


Example



We create for your company the database in the Russian Federation based on 1C integrated with a Salesforce database in Europe or the USA.
Who is affected by the law FL-152?

All legal or private persons, state or municipal bodies that interact with the personal data of people and third parties, are required to comply with Federal Law 152.

Each company that works with private clients and uses their personal data must check whether its information systems and the process of entering, processing, storing and transmitting information comply with the law on personal data FL-152.

What data is personal?

Personal data means all information about an individual, including:

Full name,
Birth date,
Address,
Phone number,
Email, and ect.

The structure of service consists of 4 stages
| | | | | | | |
| --- | --- | --- | --- | --- | --- | --- |
| Assessment of the current situation, the degree of compliance of information systems with the requirements of 152-FL | | Development of technical specifications for the finalization of systems (current or new) | | The implementation, configuration, testing and launch of the program in operation | | Training of employees |
To website owners: Do you know about the new amendments to FL-152?

Since 1st July of 2017 number of varieties of fines will grow sevenfold and the penalty will be almost 300,0000 RUR.

By the years of FL-152 Federal Service for Supervision in the Sphere of Telecom, Information Technologies and Mass Communications found violations that occur most often, so it was decided to adopt new amendments to the law in order to toughen the responsibility of entrepreneurs for the unfair collection, processing and data storage.


Example 1



If your website does not have an agreement for processing of personal data you can be fined 50,000 rubles.

Example 2



Did not publish a privacy policy? If you're a private person risk can be 10,000 RUR or 300,000 RUR if it will be a company.
Remember: if you collect data from visitors to your web resource, you are the Personal Data Operator and are responsible for illegally handling personal information of users. Photos and a link to social networks also refer to personal data.

Why you should choose us?

Certified by Federal Service for Technical and Export Control of Russia
We supply solutions certified by FSTEC of Russia, and we are an official partner of Security Code, Kaspersky, SafenSoft, Stonegate and others.
Rich experience in automating business since 1997
We are the official partner of 1C. We have automated business in tens of thousands of companies.
Many offices all over Russia!
It is convenient for us to work with territorially-distributed federal companies.
More than 5000 highly skilled specialists
Without a doubt, all the works will be performed in a high-quality and on time
We will provide both comprehensive services for survey, development of recommendations and their implementation, as well as individual works.

Pay attention, that inaction is a violation of law

Regulatory authorities are constantly carrying out verification of compliance requirements of the company 152-FL, and the penalties are growing that unattractive for any business.

Contact us to learn more about the service

Please fill in your contact information. Our specialist will call you back




Testimonials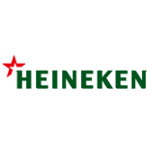 ''Just in a half a year, we've got the first results. The processes, that used to take up to several weeks, take several hours now. I can absolutely say that the project lives up to HEINEKEN Company's expectations, and the investments were the right thing to do''.
Alexander Kondrashev,
Project Manager, HEINEKEN Russia

"In the course of the project there has been shown high professionally in solving methodological, IT and management tasks of our Group of companies."
A. Ryumin,
Deputy Financial Director, "RKS Development"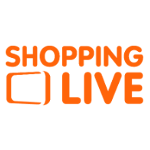 "Implementation of BIT.FINANCE.IFRS has allowed us to improve accuracy and transparency of financial reports and operations, release the employees of the financial department from manual work. All the necessary functionality was implemented with the minimum amount of modifications, which decreases the costs of owing and maintening the product."
V. Burmistrov,
Head of Business-Processes Control Group, Shopping Live